For the past year, Madonna and Beeple have been working on the NFT project "Mother of Creation," which will be released in just two days.
What has Beeple been up to since selling the most valuable NFT ever? He's been collaborating with Madona on a series of digital representations of her naked body, complete with animations of various items emerging from her vagina… But, of course, they're all NFTs.
The digital artist and the pop singer/sex symbol collaborated on the "Mother of Creation" collection, featuring three different motherhood-inspired aspects of existence.
Motherhood is celebrated with an NFT collection
The "Mother of Creation" collection is a one-of-a-kind offering. It only contains three limited-edition NFTs, which feature Madonna giving birth to distinct parts of humanity.
The first NFT, "Mother of Nature," is dedicated to planting life. Madonna is seen in the video lying on a laboratory bed, giving birth to a tree that blossoms as soon as it emerges from her body.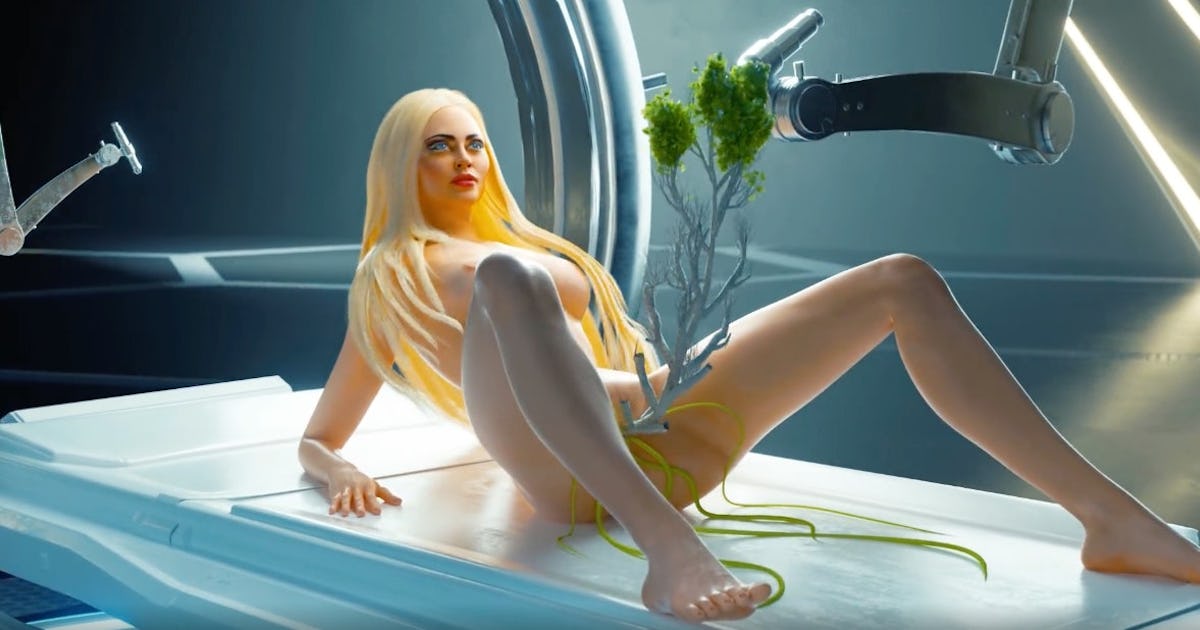 The second NFT, named "Mother of Evolution," is about animal life. Madonna is shown naked, sitting on a modified car in the middle of a collapsing metropolis, her legs spread open and countless butterflies emerging from her insides.
The third NFT, titled "Mother of Technology," focuses on technical advancements and depicts Madonna sleeping in the middle of a forest with a sequence of biomechanical centipedes emerging from her vagina and walking up and down her arms.
If you're interested in any of these works of art, you'll have to wait until the auction at Superrare on May 11 to bid.
A one-of-a-kind collection for a good cause
While Madonna's NFTs are odd, to say the least, the idea and execution of the animations are very much in line with both artists' signature styles. The depictions have that strange touch that Beeple's work is known for, and the sexiness has remained with Madonna throughout her three-decade musical and creative career. However, the controversial nature of her NFTs is not simply a whim for the pop singer, according to the New York Times.
Visit the project's official website to discover more about explaining the concept behind each work. For his part, Beeple stated that he had no plans to collaborate "for a very long time," giving this collection an even more unique feel.
The earnings from this collection will be split among three charities: the Voices of Children Foundation (which helps Ukrainian children), the City of Joy Foundation (which aids Congolese victims of violence), and Black Mama's Bail Out (which helps incarcerated caregivers).