The Bitcoin (BTC) market's negative trend has caused addresses at a loss to reach a two-year high.
The number of Bitcoin addresses in Loss (7d MA) recently hit a 2-year high of 15,312,636.333, according to crypto insight service Glassnode.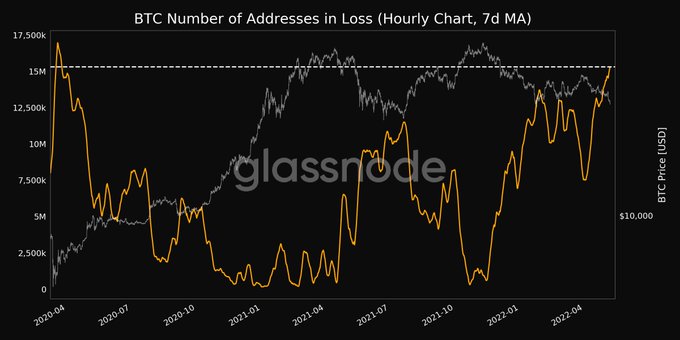 In addition, roughly 41% of Bitcoin's circulating supply is in the red. According to market researcher On-Chain College, 7.7 million Bitcoins are presently in the red. Since April 15, 2020, this is the biggest sum. That's about 41% of the overall quantity in circulation.
Bitcoin has been on a downtrend since temporarily hitting the $40K barrier on May 4, when the Federal Reserve (Fed) issued a 0.5 percent interest rate rise. Despite a favorable scenario when the news broke, the tightening monetary policy is causing selling pressure.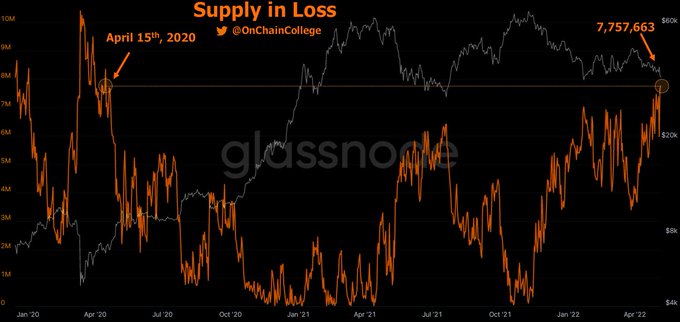 According to CoinMarketCap, Bitcoin has dropped 8.59 percent in the last seven days to $34,634 during intraday trade.
Bitcoin is currently in the acute terror zone
According to the Bitcoin Fear and Greed Index, the main cryptocurrency is presently in an intense fear zone of 18.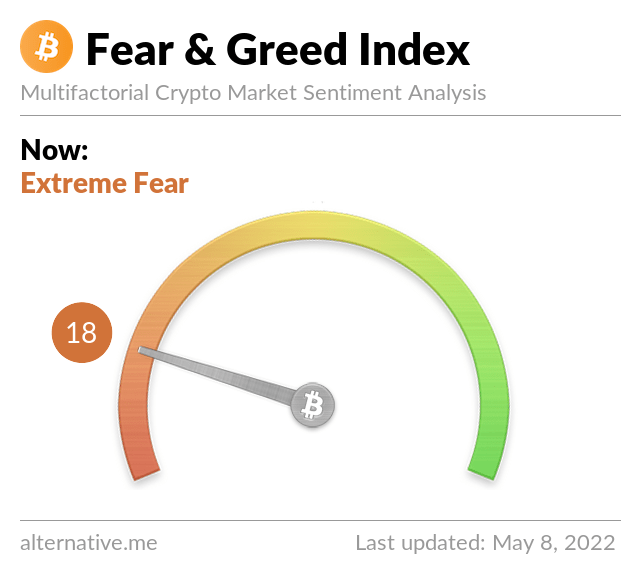 The Bitcoin Fear and Greed Index measures the level of fear and greed in the Bitcoin market and goes from 0 to 100. Because great anxiety is frequently followed by bullish momentum, only time will tell how BTC will play out in the short term.
Meanwhile, the number of daily active addresses recently reached a five-month high, potentially increasing selling pressure on the BTC network.