On Monday, bitcoin prices fell to a five-month low of $39,650, momentarily falling below $40,000 before rallying up to the $42,000 mark.
Due to the recent drop in the mainstream currency bitcoin, over 103,839 traders have been liquidated in the last 24 hours. The total amount of the liquidation was $329.63 million, including $118.04 million tied to Bitcoin trading holdings.
On Bitmex, the greatest single liquidation order was for $5.95 million in XBTUSD.
According to Coinglass statistics, the bitcoin cryptocurrency market's liquidation amount in the last 12 hours was around $90.40 million, and the liquidation amount in the last four hours was $2.20 million.
On January 5, the US Federal Reserve said there's a good chance to hike interest rates in March, citing increased concern about strong inflation this year.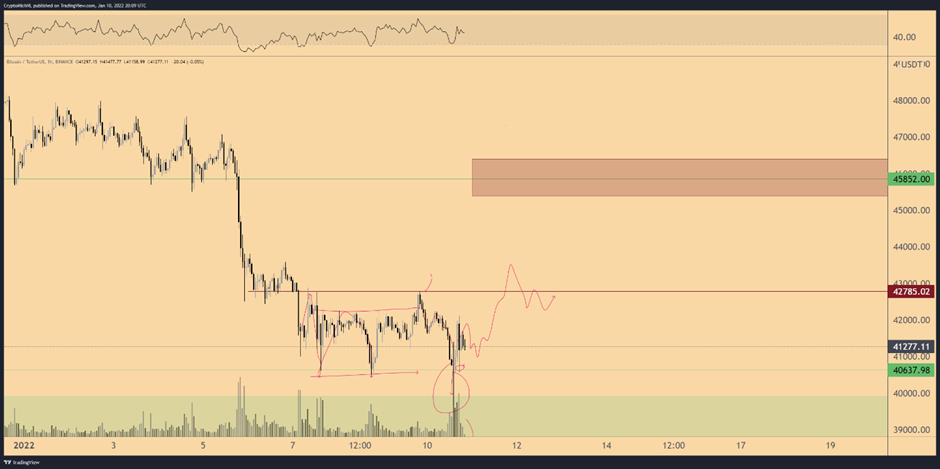 The current scenario for bitcoin miners, however, was not encouraging. For example, crypto miners in Kazakhstan have faced unusual circumstances since they are surrounded by uncertainty due to political pressures.
As demonstrations over rising petrol prices erupted in western Kazakhstan, the country's fast-growing cryptocurrency mining sector was hit by a statewide internet outage.
After trading over $4,000 for much of December 2021, Ethereum dipped below $3,000 on Monday morning, reaching 2928.63.
Trading positions involving Ether (ETH) were liquidated for $89 million.
Bitcoin was down 9.01 percent in seven days, according to CoinmarketCap, and was trading at $41,946.45 during the intraday.
Ethereum's 7-day decline was considerably worse, nearly tripling BTC's total decline. Ethereum has lost 16.78 percent in the last seven days. At writing, ETH had recovered to the $3,104.09 price level.