The HT and OKB tokens have plummeted as a result of China's recent remarks on cryptocurrency.
Following China's newest crackdown warning, the utility tokens of cryptocurrency exchanges Huobi and OKEx have plummeted.
China is causing a stir in the cryptocurrency market.
The People's Bank of China (PBOC) has tightened its stance on cryptocurrencies, causing concern among investors.
Over $1.35 billion has been taken out of the whole crypto market capitalization in the last few hours. Across the board, the rapid sell-off resulted in roughly $450 million in liquidations of long and short holdings.
The meltdown has affected almost every digital asset in the crypto sector. Even the stablecoins USDT and USDC temporarily fell below their $1 peg by about 0.20 percent.
Given their deep roots in the country where they were formed, Huobi and OKEx's tokens have suffered the brunt of China's new crackdown. Within minutes, the market value of these digital assets plummeted by more than 22%, and they now rest on shaky ground.
In tandem, HT and OKB crash.
Huobi Token is on thin ice, according to the Fibonacci retracement indicator, which measures from the July 20 low of $7.40 to the September 6 high of $17.70. The latest sell-off has knocked the price below the solid support level of $11.30, putting the bulls' last line of defense around $9.60.
Closing above this support level might ease some of the current selling pressure, resulting in recovery toward $11.30. However, if bears seize control of HT, causing a close below $9.60, a drop below $7.40 is likely.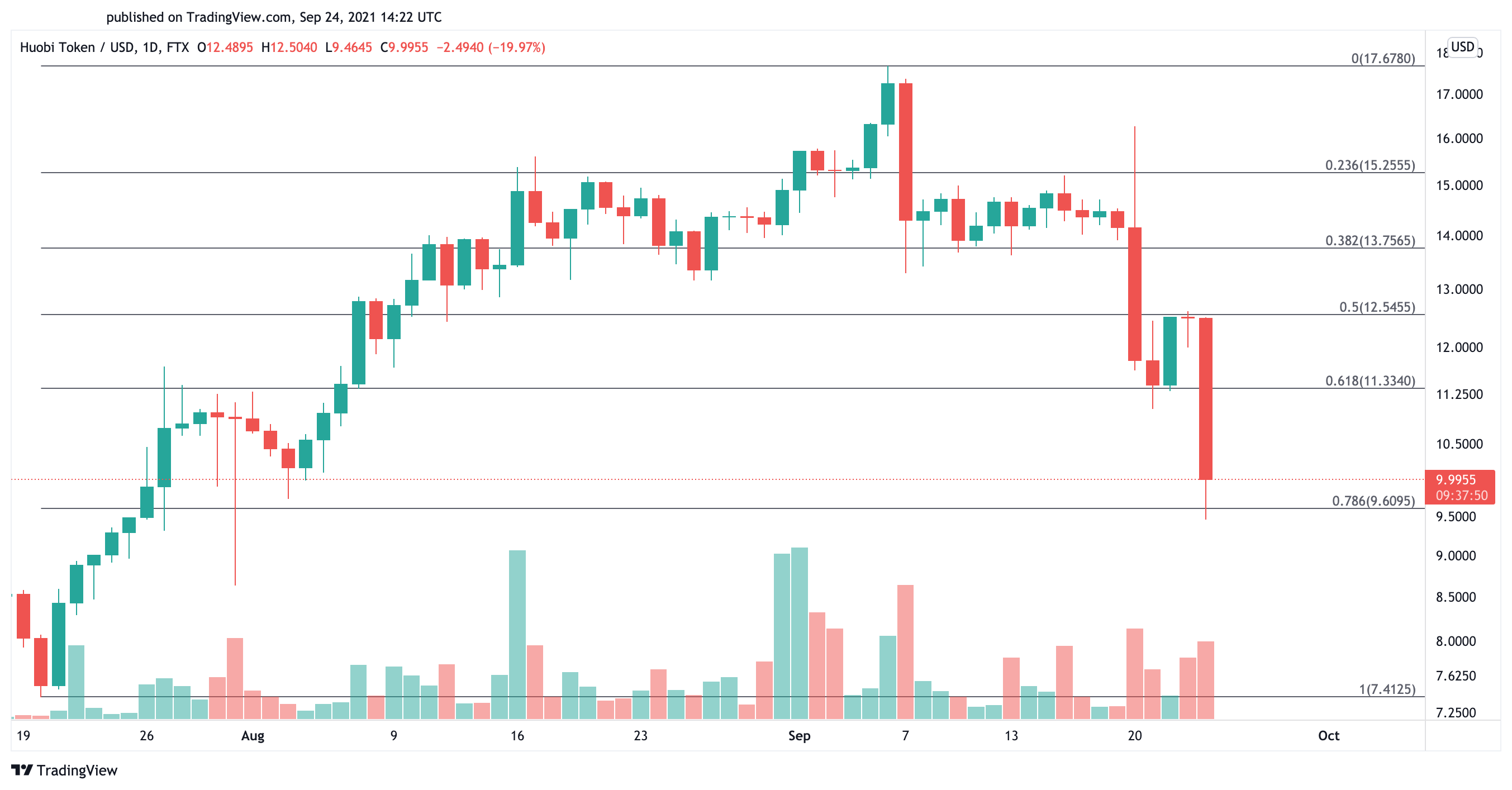 Due to the latest flash crash, OKB also dropped through a key support level at $15.42. This utility token currently lacks any demand obstacles that may prevent the value from falling below $12.80.
Given the absence of support for OKB, it must maintain a trading range above $12.80 to recover to $15.42. Failure to hold above this crucial support level may cause traders to panic, prompting them to sell. As a result, OKB may decrease below $9.50 in such unusual situations.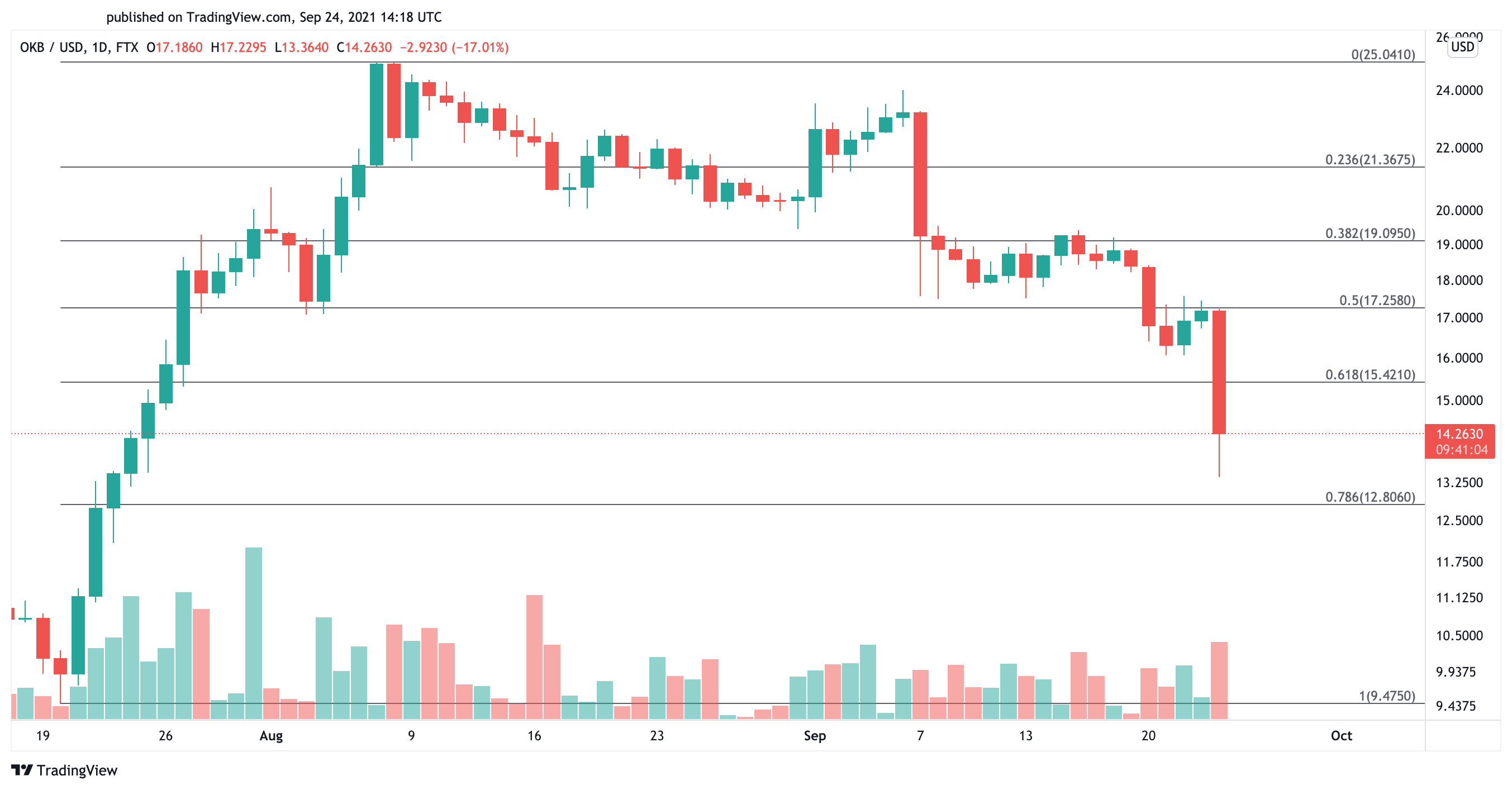 Even though some of the industry's most well-known experts believe the market will absorb the recent surge in negative pressure, it's critical to watch the previously indicated support levels. For example, a daily closing below $9.60 for HT and $12.80 for OKB might lead to a more significant drop.