Bitcoin and Ethereum have remained relatively stable compared to the rest of the market, but both assets appear to be on the verge of making a significant move.
Bitcoin and Ethereum, the top two cryptocurrencies by market capitalization, have been consolidating, while other smaller cryptocurrencies have been rallying. However, several indicators suggest that BTC and ETH are poised for a significant price change, despite shifting attention.
Bitcoin and Ethereum are Expected to Be Volatile
Bitcoin and Ethereum have been stagnant without providing a clear indication of where they are heading next.
Lower-cap cryptocurrencies like Solana, Terra, and Avalanche, on the other hand, have been rising. As they reach fresh all-time highs, many crypto assets have entered price discovery mode. Investors are feeling "greedy" due to the recent price movement, prompting some to speculate that a new "alt season" has begun.
As lower-cap assets take the limelight, behavior analytics platform Santiment reported one of the greatest levels of pessimism around Bitcoin and Ethereum. The weak price action observed recently is a clear cause of such a bad societal attitude. Traders may be able to take advantage of the low social perception by placing a value bet on BTC and ETH.
Traders must be patient while Bitcoin and Ethereum consolidate inside a small range to avoid being caught on the wrong side of the trend. Waiting for a good entry point is especially crucial, given as both assets appear to be on the verge of a major price change.
On Bitcoin's daily chart, a candlestick close outside the $51,000 to $47,000 price range will most likely define where it goes next.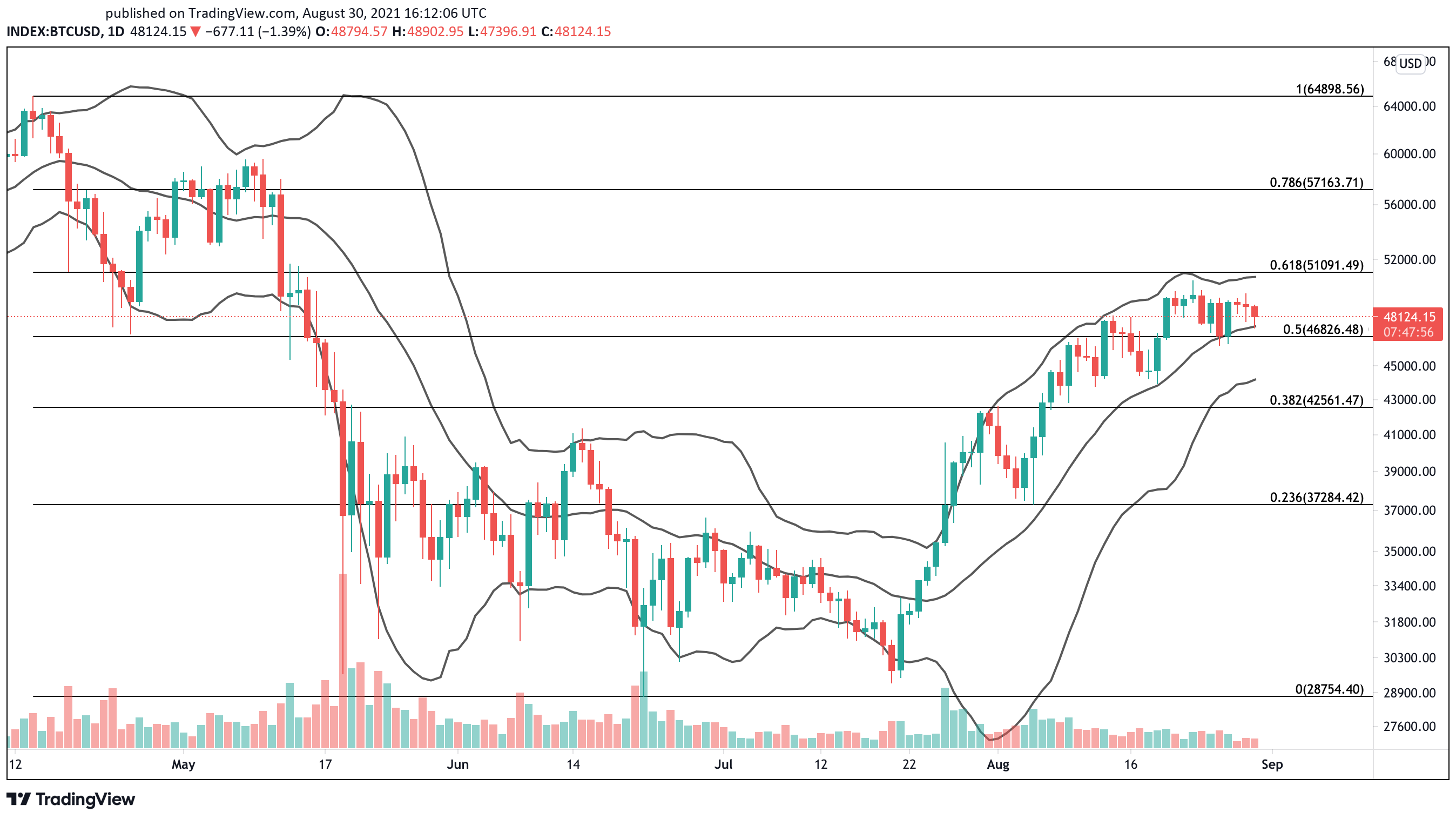 A surge in purchase orders that pushes BTC past the overhead barrier may take it to $57,000 or perhaps $65,000, a new all-time high. Losing $47,000 as support, on the other hand, may trigger a sell-off, sending the top cryptocurrency to $42,500 or $37,300.
Although Ethereum has been ambiguous, the narrowing of the Bollinger bands indicates that a surge in volatility is on the way.
A strong move over the $3,360 resistance level may be all that is required for ETH to reach $3,750 or revisit prior highs. However, if sell orders build-up, ETH may pierce the $3,000 support level and fall below $2,700 or $2,300.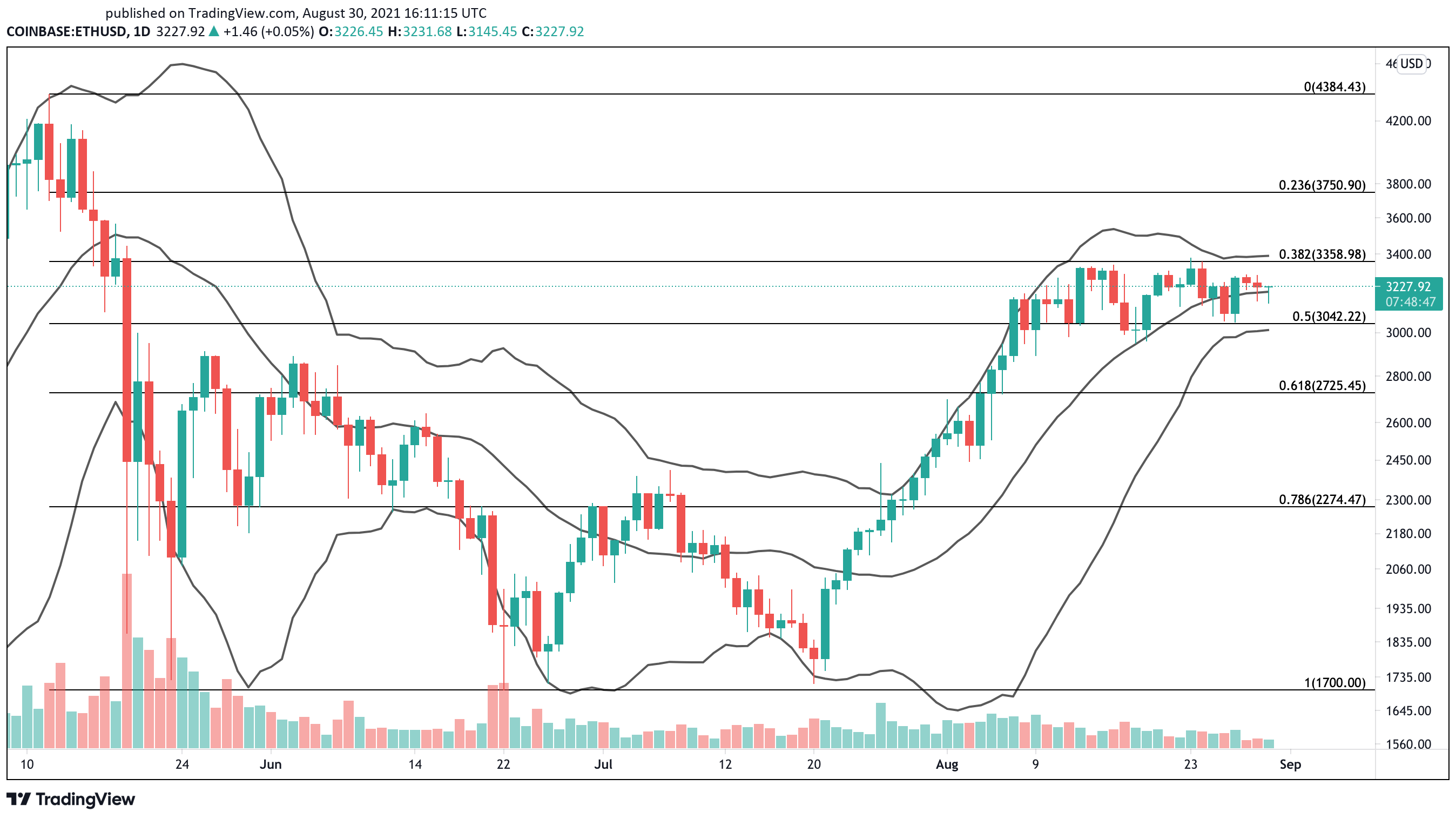 While many cryptocurrency investors wait for Bitcoin and Ethereum to break through resistance or support, some of the industry's most famous people remain upbeat. Will Clemente, an on-chain expert, claims that the strongest on-chain accumulation in Bitcoin history is now underway. Efe Bulduk, an economist, feels that Ethereum is due for a supply shock since its supply on exchanges is melting like a marathon runner on a hot summer day.