Axie Infinity has gained more than 40% since the beginning of the month and appears to be on track for much bigger gains.
After a brief stabilization phase, Axie Infinity eventually broke through resistance and set a new all-time high. Another step higher appears to be on the way now that AXS has entered price discovery mode.
The 280 percent increase in Axie Infinity between July 20 and July 27 appears to have built the flagpole of a bullish flag formation on the 12-hour chart of this cryptocurrency. Meanwhile, the pattern's flag was generated by the symmetrical triangle that formed after the huge upswing.
A recent surge in purchasing pressure helped AXS break through the flag's upper trendline around $45, cutting through the top trendline of the flag. Since the breakout, this cryptocurrency has gained almost 40% in market value, reaching a new all-time high of $60.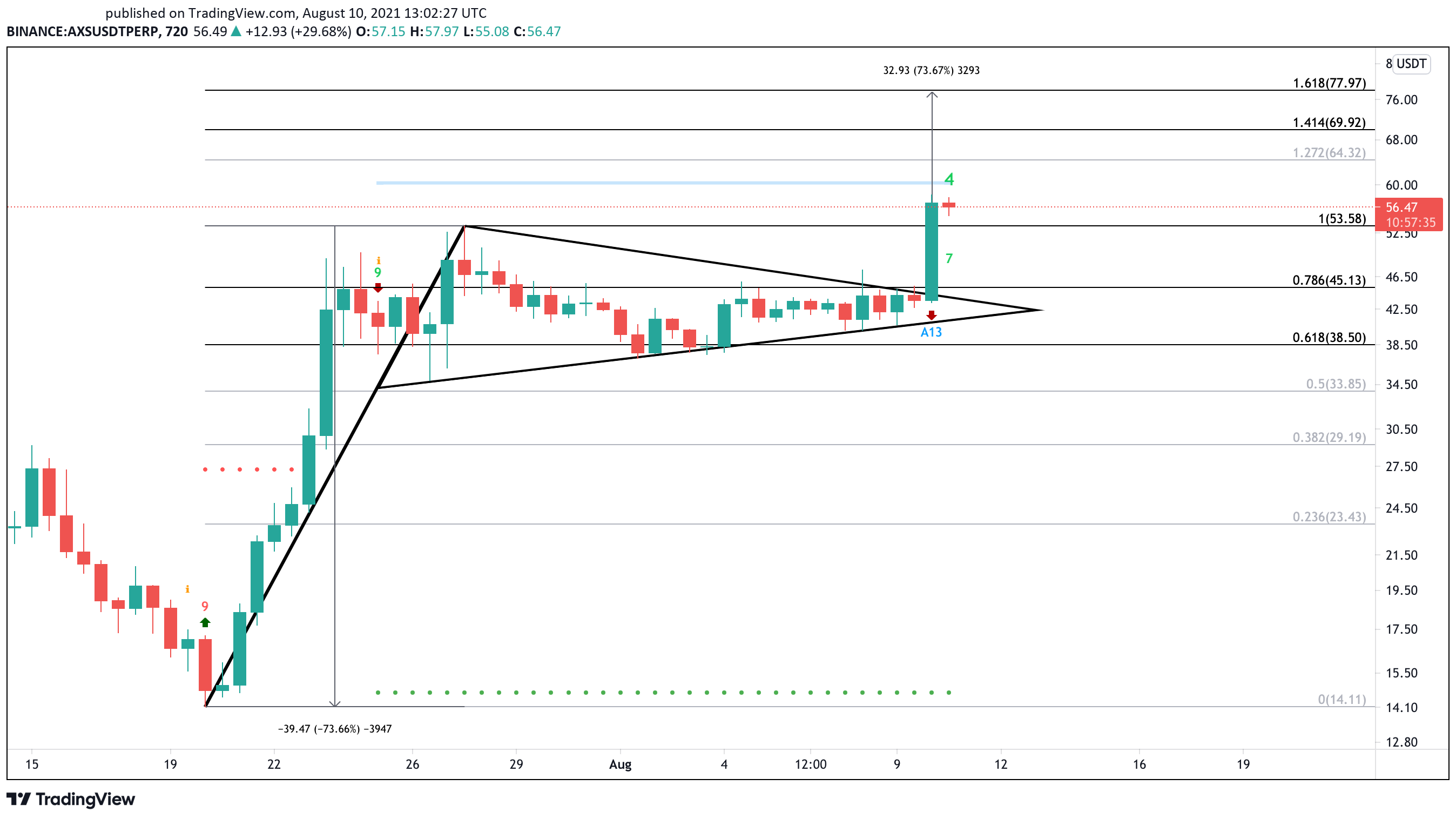 Axie Infinity might soar another 30% to $78 if buy orders continue to pile up. This objective is calculated by taking the height of the flagpole and multiplying it by the breakout point.
It's worth mentioning that for the bullish flag to remain the ruling pattern underlying AXS's price movement, it needs to stay above $53.60. If sell orders pile up around present price levels, causing the underlying support to be breached, profit-taking may become more prevalent.
In the unlikely event that Axie Infinity loses $53.60 as support, it is likely to go much more, to $45 or $38.50. Passing through the $38.50 demand level might signal a trend shift from bullish to negative.