3LAU recently completed the auction of the world's first NFT music album, and his fans showed that they were enthusiastic about the design… For 33 NFTs, he earned more than $11 million.
Can you imagine getting your favorite artist's album with a song penned especially for you and available only to you? What would you be willing to pay for that opportunity?
3LAU, a well-known American DJ, was curious. His fans are willing to pay tens of millions of dollars for him: Specifically, $3,666,666 for a single album and more than 11 million for an entire set of digital art tokenized on the blockchain as NFTs.
Billboard, take a backseat!
The auction for 3LAU's Ultraviolet album was a success, with a total of $11,684,101 earned. It was made possible by the partnership of 3LAU and Origin Protocol, a forum dedicated to the growth of Ethereum-based marketplaces as well as the advancement of IPFS technology.
The auction was historic, according to Origin Protocol, since it was the world's first tokenized album.
There were multiple tiers to the auction. The highest tier, the Platinum, included a custom song written by 3LAU to the bidder's specifications, a physical vinyl, all 11 tracks from the Ultraviolet album offered by NFTs, as well as unreleased music.
With a bid of $3,666,666 in this segment, the pseudonym BIDDER65 emerged victorious.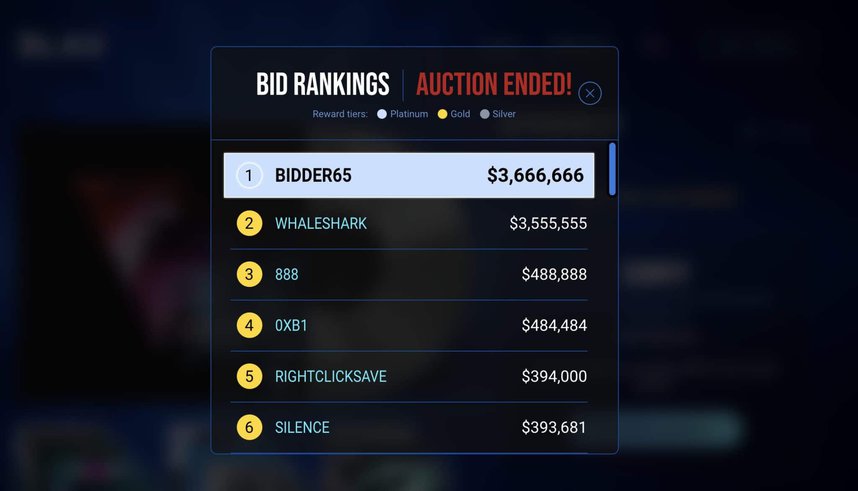 The gold tier featured a personalized mix, a physical vinyl, and previously unreleased songs. It was given to the second through sixth places on the list, with the highest bid of $3,555,555.
Finally, those ranked 7 to 33 in the highest bids got a physical vinyl and three tokenized Ultraviolet songs as part of the silver category.
A loyalty NFT was given to the top 33 bidders.
Both in terms of volume and use cases, the NFT market is expanding.
The non-financial-to-financial-to-financial-to It's no longer a niche market reserved for players and digital kitten aficionados. The market has risen by over $300 million since the second half of 2020, three years after Cryptopunks and Cryptokitties started the craze.
Non-fungible tokens' uses have now grown to include art, sports, and memes.
For example, at the time of its launch, the NBA Top Shot team reported that 25,000 users were waiting in line to buy collectibles, with a trading volume of $32 million on the first day of trading.
Sorare, another website based on the creation of tokens for the soccer world, has signed agreements with the top UEFA clubs.
Million-dollar and lavish sales are the latest standard in the world of plastic art, with artists like Justin Roiland (creator of Rick and Morty), Beeple, and a Banksy challenger selling their entire collection.
And 3LAU isn't the only musician who has played with his NFT. Lindsay Lohan had already auctioned off her own Lightning Network-inspired NFT, and reggaeton artist Ozuna unveiling first digital blockchain art collection | The Music Universelaunched his digital art collection today.