The US Dollar will crash harder and faster as the recent sharp pullback move on the market is not enough for a full-fledged breakout to the upside. One Bitcoin economist believes that the USD could fall by as much as 35 percent by the end of 2021 as we are about to read in the latest Bitcoin news.
Stephen Roach, the ex-chairman of Morgan Stanley Asia, a pro-bitcoin economist, wrote that the US dollar will crash harder, by 35% by the end of next year because of the strengthening of the foreign currencies and macroeconomic imbalances in the county which will bring an end to the American hegemony over the global reserve assets.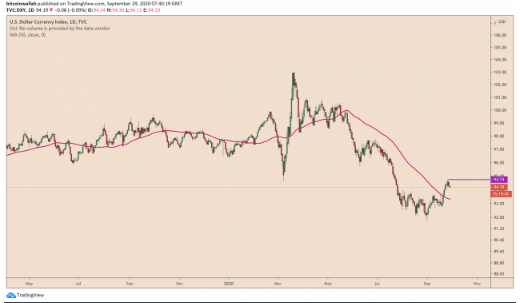 Mr. Roach outlined that the net national savings rate in the US dropped into negative territory for the first time since the end of the economic crises in 2008. It did so with an unusual downside momentum and fell by 3.9 percent points from the previous quarter which is the sharpest decline since 1947. The fall in the national savings happened after a brief uptick in personal savings according to the Yale Faculty. It showed that the Americans failed to outrun the record expansion in the federal deficit budget and it happened right after the US Government approved $1200 relief cheques to the unemployed Americans.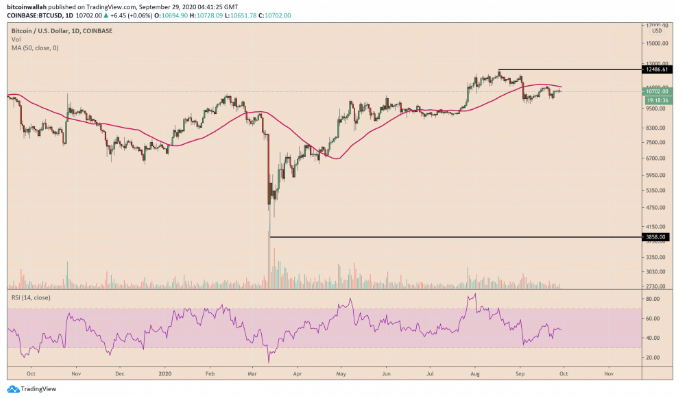 While the move boosted the personal savings, the idea of spending that money resulted in a sharp decline from 33.7% in April to 17.8 percent in July. Mr.Roach noted that the savings rate will fall further as the Americans are looking for another round of relief measures from the US Congress:
"With the federal budget deficit exploding towards 16 percent of gross domestic product this financial year, according to the Congressional Budget Office, the savings plunge is only a hint of what lies ahead."
It is not the depleting savings which will put pressure on the US dollar. Mr.Roach believes that he expects the Federal Reserve and its expansionary approach to further cut the greenback. As it was recently reported, the US Central Bank decided to keep the interest rates near zero until 2023 and will target inflation above 2 percent which will keep the US dollar under risks of more declines:
"In short, the vice is tightening on a still-overvalued dollar."
The tightening US dollar to the upside could leave Bitcoin in a better-than-expected bullish case as Roach noted back in June. The economist added that the cryptocurrencies and gold markets are small to absorb all of the adjustments in the $6.6 trillion global foreign exchange. However, he expects that bitcoin and gold will benefit from the US Dollar drop. At the time of writing, BTC/USD was trading at 148% higher from the March levels of $3,858 on the market.
Source: dcforecasts.com