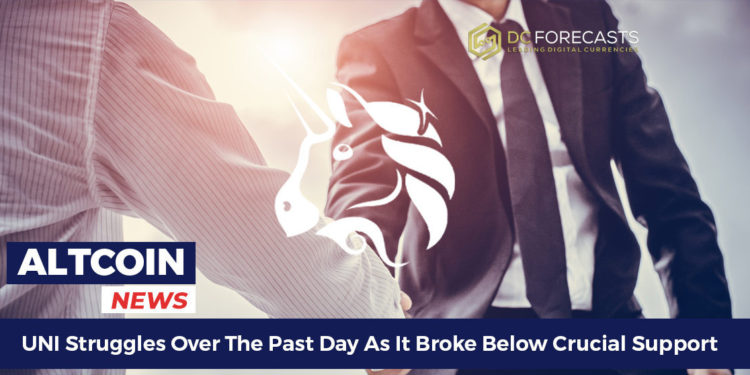 UNI struggles over the past day when it broke below the crucial support despite the entire crypto market showing signs of strength. Uniswap's governance token UNI struggles as sellers gain full control of its near-term trend as we are reading more in the altcoin news.
The token is currently in the process of invalidating the bullish market structure as the price dropped lower. The latest decline caused it to break below a major key level which previously served as a stop from further downsides. One analyst stated that UNI is in trouble as it goes below this key level, saying that it may now be positioned to drop as low as $3.50 in the near-term with it being a bedrock support level which could stop if from further losses.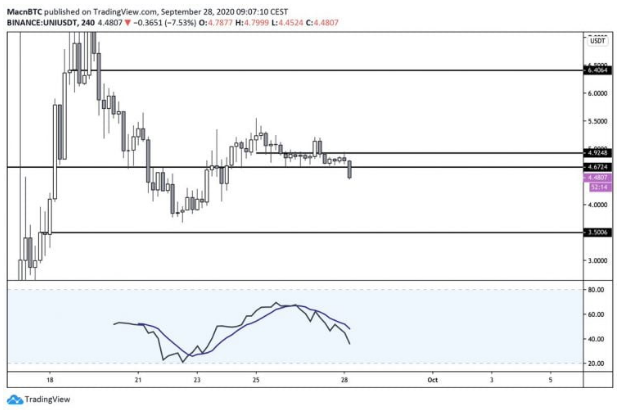 For the Uniswap token to invalidate the weakness and shoot higher, it has to reclaim the $5.10 level according to the trader. At the time of writing, Uniswap's governance token is down by about 8% with a price of $4.50. The cryptocurrency was a witness to intense volatility in the time after the launch a few weeks ago. After setting lows of $1.00 after the token airdrop of all Uniswap users, the cryptocurrency price started a massive hype-fueled rally which allows the token to hit $8.50.
This is the point at which the price lost the momentum and started going lower. One analyst noted that UNI is now trading below a pivotal level and that a sustained bout of trading at $4.65 could be grave while a break back above $5.10 would be bullish:ADVERTISEMENT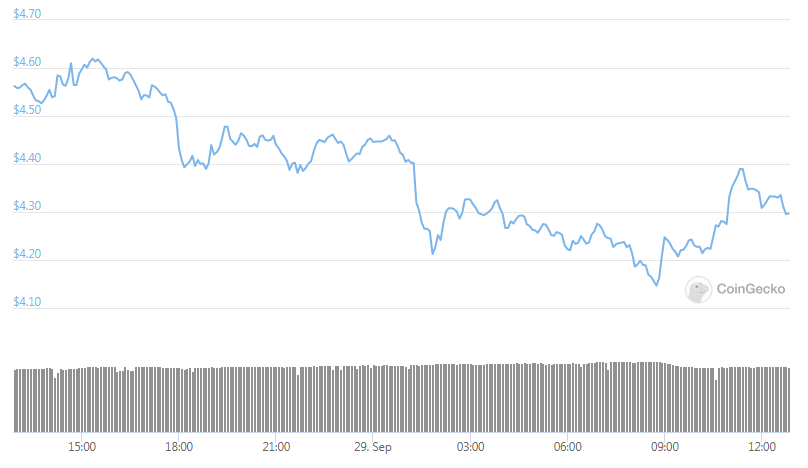 While speaking about the current selloff, the analyst explained that Uniswap is in trouble because of the sustained break below $4.65 which hasn't been re-surmounted by the token. He explained that he is now looking for a move towards $3.50 which serves as a bedrock level that should slow down the descent and catalyze a rebound:
Despite being prone to more downsides in the near-term, the potentially imminent release of the Uniswap v3 could be the event that will eventually catalyze further upwards momentum.
Source: dcforecasts.com